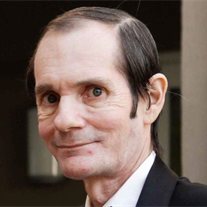 Mark Christian Lund, age 59 of Waldorf, Maryland, died June 21, 2017 at the University of Maryland Charles Regional Medical Center in La Plata, Maryland.
Mark was a Foreman in the Electric Department at the Pentagon in Washington, DC for 15 years and attended the Charlotte Hall Military Academy. He lived most of his life in Clinton, Maryland and was an avid guitar player and musician. He enjoyed a wide variety of music and American literature and working on old cars (Mustangs), learning new things, and books. He was very dedicated to his family, especially his son and grandchildren.
He was the son of Peter Christian Lund and Betty Louise Snyder Lund. In addition to his parents, he was survived by his son, Matthew C. Lund and wife Julie; his sisters, A. Louise Lund and Karen C. Lund and husband Matthew Barton; his grandchildren, David C. Lund and Caleb C. Lund; his nephew, Peter A. Kirk; and his niece, Kelly Cutler.
Friends received on Thursday, June 29, 2017 from 10:30AM until time of Funeral Service at 12:00 PM at Raymond Funeral Chapel, 5635 Washington Avenue, La Plata, Maryland 20646. Interment to follow at Trinity Memorial Gardens, 3221 Mattawoman-Beantown Road, Waldorf, Maryland 20601.