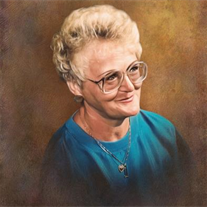 Ursula Louise Hoffman of La Plata, Maryland, died on June 27, 2017 at her home. She was 81 years old.
She is survived by her beloved husband Marshall Glenn Hoffman; sister-in-law Louise Wells; nephews John and Matt King; seven great nieces and nephews.
Visitation on Wednesday, July 5, 2017 from 4 PM until time of service at 6 PM at the Raymond Funeral Service, P.A. 5635 Washington Ave., La Plata, MD 20646.
Interment will be 1 PM Thursday, July 6, 2017 at Pleasant Hill Cemetery in Morgantown, WV.