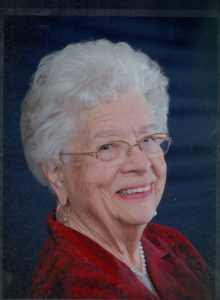 Pearl Armiger Miller, 87, of Huntingtown, MD passed away June 26, 2017 at Calvert Memorial Hospital. She was born May 31, 1930 in Washington, DC to Lorin and Marigold (Umberger) Armiger. Pearl married Elmer Donn Miller in Washington in January 1950. They resided in Prince Georges County until moving to Huntingtown in 1974. She was a member of All Saints Episcopal Church, an officer in the Optimist Club, an officer in the United Democratic Club, served on the Democratic Central Committee, Episcopal Women's Club, Volunteered at the Pines Senior Center, officer in the Widowed Person Society, served on the Friends of Calvert County Seniors, was a County Court of Elections Judge and was the oldest League bowler on Friday nights.
She was preceded in death by her husband Elmer D. Miller on May 11, 1993.
Surviving are her daughters Donna Miller and Betsy Farr and her husband David of Little Orleans, MD; grandsons Jody Paul Willett and his wife Stacy of Round Hill, VA, Donald Farr and his wife Lily of Edgewater, MD and David "Bubba" Farr and his wife Jessie of Lothian, MD; and great grandchildren Joey, Maggie and Jake Farr of Odenton, MD, Zack Willett of Waldorf, MD, Austin and Delaney Farr of Edgewater, MD, Nate and Evan Willett of Round Hill, VA and Katelynn and James Farr of Lothian, MD; brother John Arminger and his wife Phyllis of Parkersburg, WV and sisters Evelyn Gregory of Pass Christian, MS, Helen Montfort of Huntingtown, MD and Paula Bowman and her husband John of Takoma Park, MD and a very close family friend Larry Wilson of Chesapeake Beach, MD.