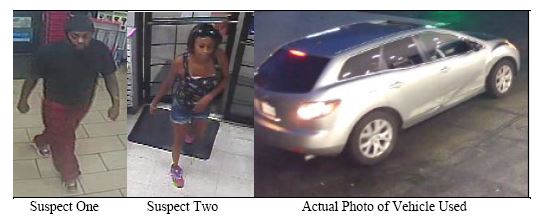 The following individuals are suspects in multiple theft to commercial businesses in Prince George, Anne Arundel and Calvert County.
Anyone with information in reference to the identity of the suspects or the owner of the vehicle is asked to contact Det. Wells with the Calvert County Sheriff's Office at 410-535-1600 ext. 2595 or by email at wellscw@co.cal.md.us.
Refer to case #17-36107.