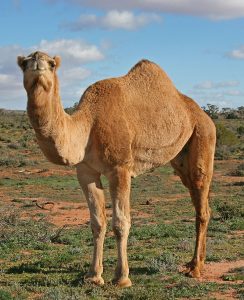 On Friday, July 14, 2017, at approximately 2:40 p.m., a 57-year-old man was bitten and trampled by a camel at the Charles County Fairgrounds in La Plata.
The man suffered severe head injuries and was medevaced by Maryland state police helicopter Trooper 2.
The camel was in a horse trailer.
The camel was part of Lewis and Clark Circus, who was renting out the fair grounds.
Performances at the Charles Co. fairgrounds were cancelled due to a county permitting issue, according to Lewis and Clark Circus.
The victim's condition is unknown.
Photo By Jjron – Own work, CC BY-SA 3.0, Link