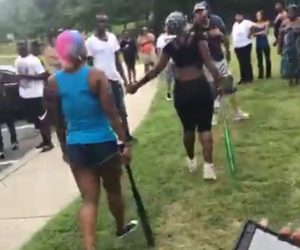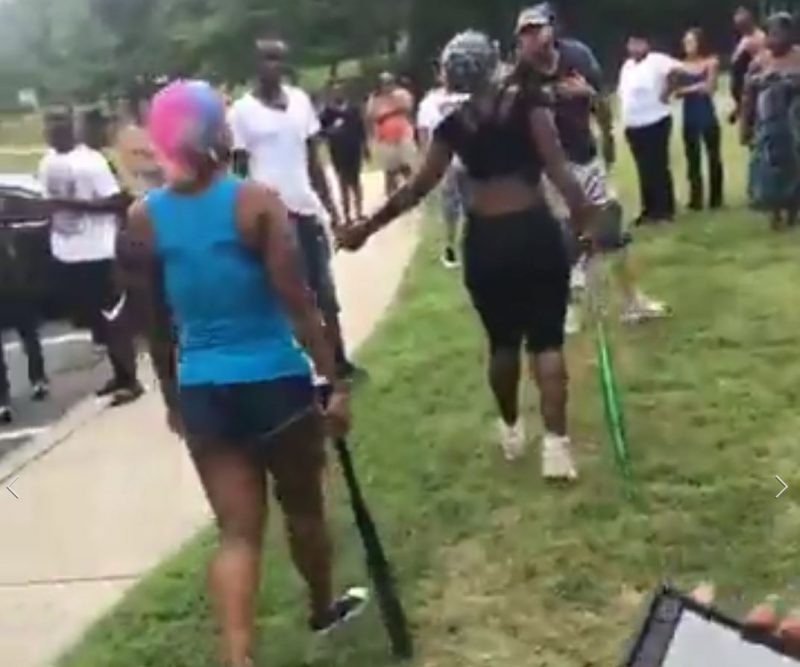 Police responded to Nicolet Park at 21786 Bunker Hill Drive, Lexington Park, on Sunday, July 23,2017, at 2:oo p.m., for the report of a disturbance.
SMNEWWSNET obtained a video that was streamed live on a Facbook page for 5 minutes and 45 seconds. The video shows a fight between two females while multiple people watched, two other females walked around during the fight with baseball bats insuring no one would interfere.
The large crowd scattered as police arrived on the scene, and no arrests were made.