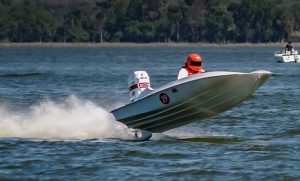 The Southern Maryland Boat Club will be holding its Annual Summer Regatta July 29-30.  This exciting weekend will begin on The Square in Leonardtown Friday afternoon with race boats on display and live music beginning at 6 p.m.
30+ boats from multiple classes will be in attendance providing seat of the pants action!
The Regatta begins at 8:30 a.m. Saturday and Sunday.
Food and beverages will be available on site.  A great family friendly event.
Come out and join in the excitement!
For more information visit southernmarylandboatclub.com.