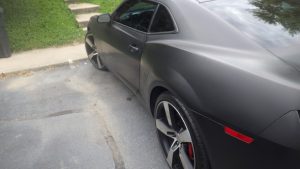 On Sunday, August 6, 2017, police responded to Dorset Drive, in Waldorf, after the owner of a black, Chevrolet Camaro SS reported a fire was set to the driver's side floorboard.
Between the evening hours of 8/3/17 and the afternoon hours of 8/6/17, unknown suspect(s) made entry into the vehicle and attempted to set the vehicle on fire by igniting a piece of paper on the floorboard.
Anyone with any information regarding this incident is asked to contact the Office of the State Fire Marshal, Southern Regional Office, at 443-550-6832.