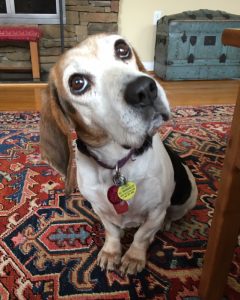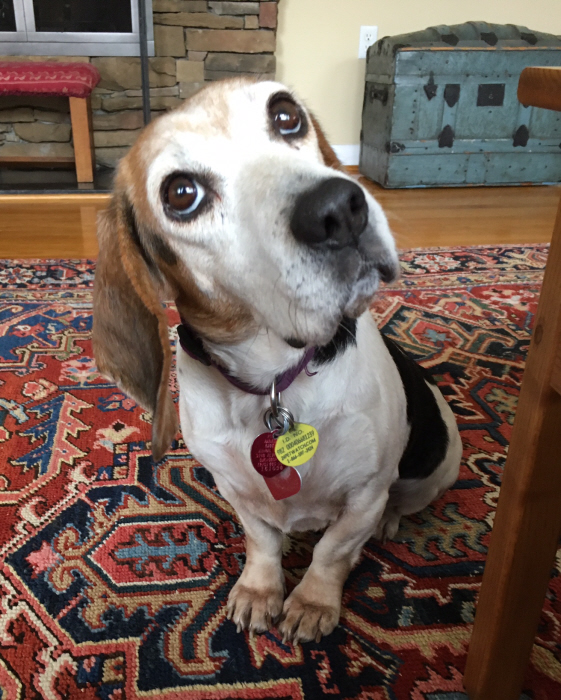 Wednesday's Pet for 8/9/2017 ETHEL
Featured Pet: Ethel
Rescue Group: Beagle Rescue of Southern Maryland
Breed: Beagle
Sex: Female
Size: Small
Vetted: Spayed and Up-to-date with routine shots
Adoption Fee: $300.00 Donation
Ethel is between 6 and 9 years old. She is a gentle dog that has thrived since her rescue from the shelter and heartworm treatment. Ethel is house and crate trained and loves walks and playing with other dogs. She sleeps in her dog bed or crate and has no interest in getting on furniture. She will do best in a quiet home, but must have the companionship of another dog. Ethel seems fine with cats but loves to chase annoying rabbits or chipmunks out of the yard.
If you are interested in Ethel, please fill out a Adopter Profile at:
http://beaglemaryland.org/Home.aspx?pg=adoption.htm
and email it to profile@beaglemaryland.org for any other questions please see website here: http://beaglemaryland.org/home.aspx
A little bit of breed information:
The Beagle is a hardy little hound dog. The Beagle is loving and gentle, and happy to see everyone. Beagles are sociable, intelligent, and excellent with children.
"He is your friend, your partner, your defender, your dog. You are his life, his love, his leader. He will be yours, faithful and true, to the last beat of his heart. You owe it to him to be worthy of such devotion."
– Unknown