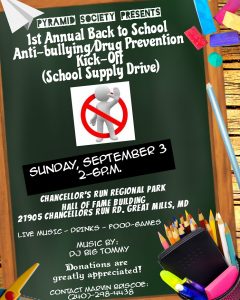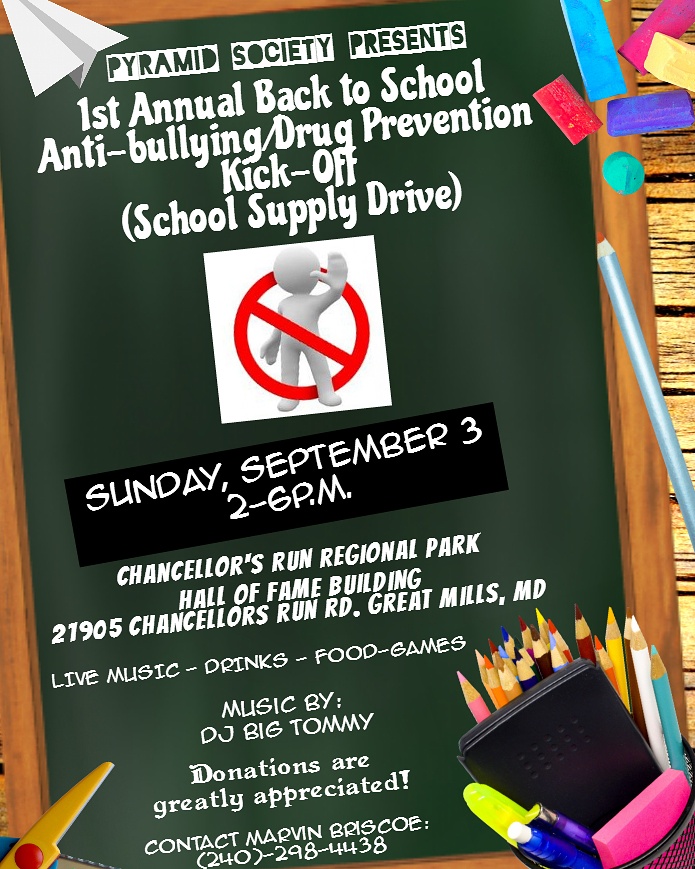 On September 3, 2017 the 1st Annual Back to School Anti-Bullying/Drug Prevention Kick-Off! will be held at Chancellors Run Regional Park, in Great Mills.
We will have the following:
Free food and supplies for the kids (While it last)
3 on 3 basketball games
Lots of activities/games for the kids
Free giveaways (shoes for school)
Kidness Rock Table
Speakers Anti-Bullying/Drug Prevention
Music by DJ Big Tommy
The Sheriff department will be there to speak to the kids about D.A.R.E. and drug prevention.
Note: The Fire Department will also be there spraying the kids with water, so please be sure to bring a towel and extra clothes for your kids!
Come on out and lets have a good time!
Donations can be dropped off at the Sprint Store in Wildewood Shopping Center!