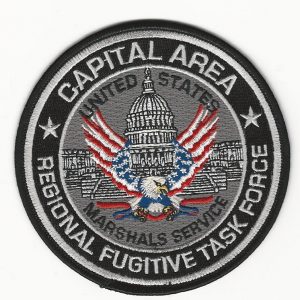 On August 22, 2017, members of the U.S. Marshal's Capital Area Regional Fugitive Task Force located and arrested Lisandro P Ortiz-Landaverde, 20, at an address in the 5200 block of Temple Hill Road in the Temple Hills community in Prince George's County.
Ortiz-Landaverde was wanted on an open warrant through New Jersey for Homicide.
During the course of the investigation, Investigators located a second occupant, Erlin Antonio Castro-Fuentes. While contact was made with Castro-Fuentes, 19, a brown Intratec Model AB-10 9mm Pistol, ammunition, an extended magazine (maximum capacity of over twenty rounds) and miscellaneous drug paraphernalia were observed and recovered in close proximity to Castro-Fuentes.  Investigators from the Maryland State Police/ATF Firearms Task Force were contacted and responded to the scene to assume the investigation.
Investigators from the Task Force assumed custody of Castro-Fuentes.  He was taken to the Maryland State Police College Park Barrack for processing.  Further investigation revealed that Castro-Fuentes is prohibited from possessing regulated firearms due to being under the age of 21.  The Intratec AB-10 is similar to a "Tec-9" assault pistol, which is a banned assault pistol in the Maryland.
Castro-Fuentes was transported to the Hyattsville Department of Corrections and charged with assault weapon roster violation and illegal possession of a firearm. Additional charges are pending a review with the Prince George's County State's Attorney's Office.
Anyone having information pertaining to any criminal investigations and/or firearms trafficking, are urged to contact Lt. Jeffery S. Jones with the Maryland State Police Criminal Enforcement Division, Firearms Enforcement Section at 1-800-525-5555.