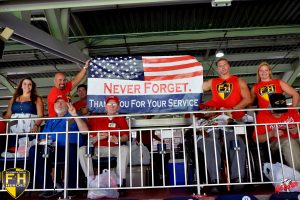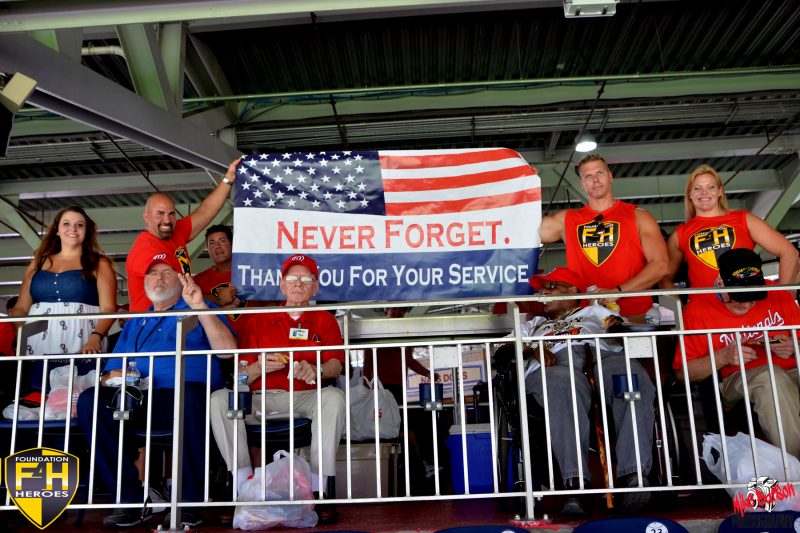 On Wednesday August 16th Foundation 4 Heroes brought Veterans from Charlotte Hall Veterans Home and the VFW Post 2632, in Hollywood, to enjoy a game between the Washington Nationals and the Anaheim Angels.
It was a warm day for sure but that didn't deter the spirit and excitement of the group. The game was close and there were two, 2-run homers in the game but eventually the Nats came up short 3-2.
Before the game many Veterans chose to go onto the field and have their picture taken. They were cleared through security and given an all-access pass and then headed down to the field. The smiles on these heroes' faces were beautiful and priceless. Many took in the view and talked and talked.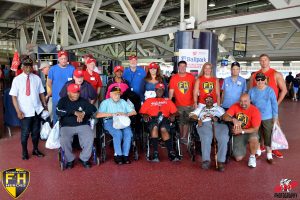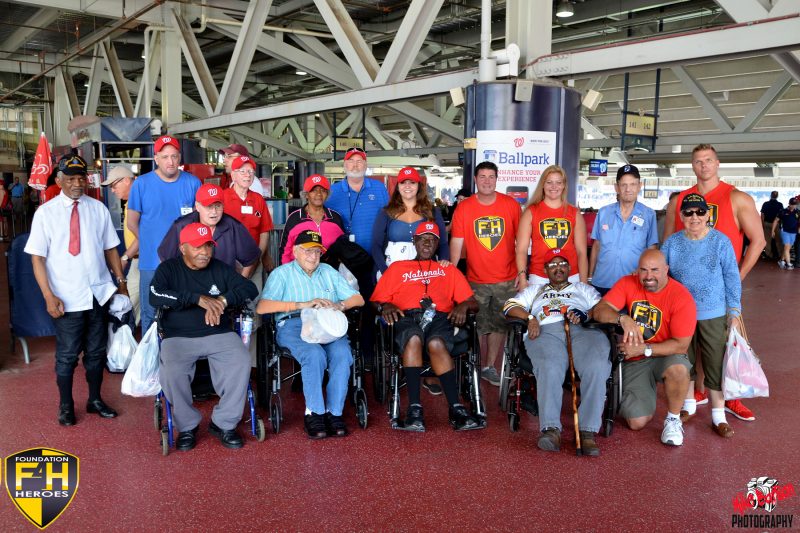 Afterwards everyone headed up to their seats and it was inspirational to watch these Veterans stand and salute the flag while our National Anthem was played.
Everyone was given Washington Nationals shirts and hats but they love the food F4Heroes brings to this event for them. Thanks to Chick fil-A, they had a delicious chicken sandwich, chips and cookies, which was complimented with bags of nuts, apple slices and peanut butter, fruit-filled granola bars, Pringles, a variety of Hershey's' candies, water and more. Mint Girl Scout cookies were also handed out in the later innings.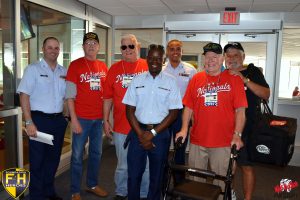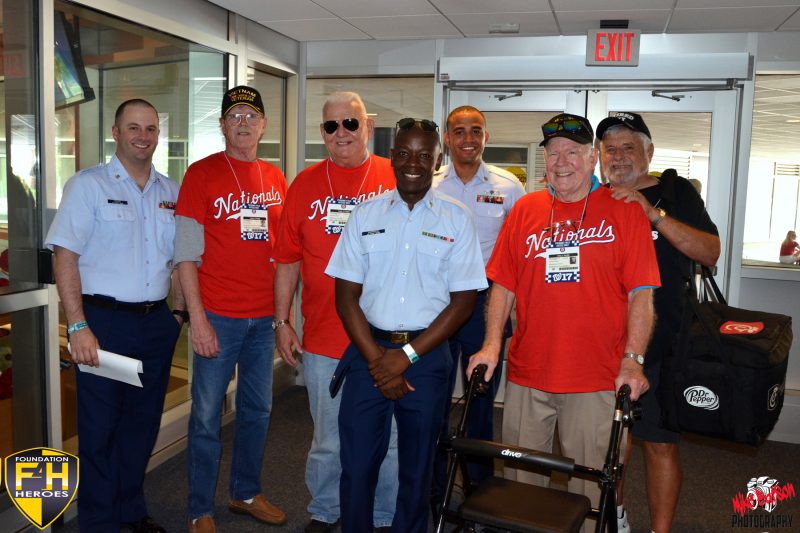 Foundation 4 Heroes is so thankful to Ashley Radano, the Director of Volunteer Services and Community Outreach at the Charlotte Hall Veteran's Home, for gathering her Veterans and also Ray Harding, for bringing some of the VFW's (Veterans of Foreign Wars) finest along for the game as well.
Additionally, as a 100% volunteer, non-profit organization, this type of event cannot happen without community support. Thank you American Legion Auxiliary Unit 82 Inc,, Chick fil-A of Colony Center, Boothe's Heating & Air, Back At Your Best Chiropractic & Physical Therapy, Mike Batson Photography, Tantaztic Tanning, John Young, Dan Dwyer and Pauline Cornellier for your contributions to make this all possible.
Bringing Veterans to a baseball game is a wonderful experience for these men and women. This generation appreciates the beauty of a baseball game more than any other and having the ability and time to show these heroes some appreciation and respect is very rewarding.
For more information contact [email protected], www.F4Heroes.com, F4Heroes on Facebook.