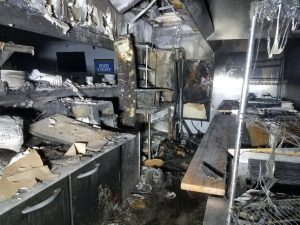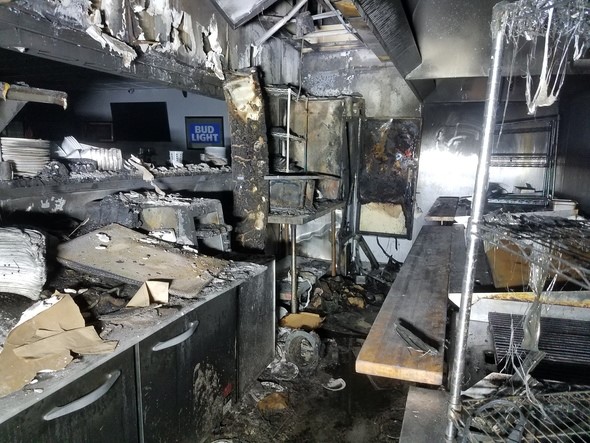 On Monday, September 4, 2017, at approximately, 9:41 p.m., firefighters responded to the Steak in a Sack Restaurant at 30090 Three Notch Road, in Charlotte Hall, for a report of a commercial building fire.
Firefighters arrived on scene and discovered a single story commercial building, with heavy smoke showing.
The business closed at 3:00 p.m. and employees left without issue. A passerby observed smoke and fire inside the front windows and called 911.
No injuries were reported and the fire was contained in the tenant space was not before significant damage was done.
A smoke alarm was present and activated.
The total estimated loss to the structure and contents was $100,000.
The fire originated in the kitchen cooking area, under the counter.
The preliminary cause of the fire is spontaneous combustion, from oily rags placed in a container