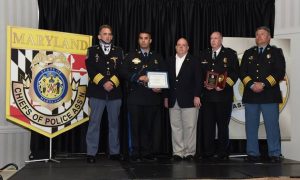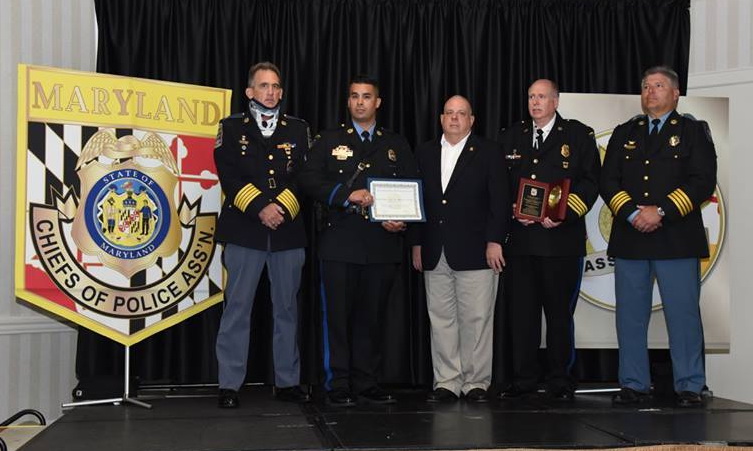 On Monday, September 11, 2017, La Plata Police Department officer Robert Nielsen received an award from the Maryland Chiefs of Police Association for Exceptional Policing.
The award was presented by Maryland Governor Larry Hogan, Riverdale Park Police Chief David Morris, President of the MD Chiefs of Police Association, and St. Mary's County Sheriff Tim Cameron, President of the MD Sheriffs Association.
PFC Nielsen received the award for serving as the lead investigator on a five-month long heroin distribution investigation. The investigating culminated with the seizure of fentanyl laced heroin and the arrest of the suspect. During the investigation PFC Nielsen was granted statewide powers and worked with several allied law enforcement agencies.