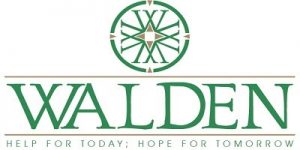 St Mary's has always been a "Community that Cares" about the most vulnerable.  In that spirit, and in recognition of the devastation caused by hurricanes Harvey and Irma, we have made the difficult decision to cancel our annual fundraiser planned for September 29h.
Firstly, we would like to thank our valued supporters of our annual fundraising event, including, corporate sponsors, individual donors and staff who have already pledged their support to the 2017 event.  Your ongoing support and generosity is very much appreciated by the Board, staff and clients of Walden.
Hurricanes Harvey and Irma have led to an unprecedented level of need which Walden would like to recognize.  With this in mind, we would urge you to support either the official charities set up to support the hurricane recovery effort, or if you prefer, to support local homelessness through our partner, Three Oaks Center.
To assist you in supporting these efforts, we recommend making donations through the following official channels:
https://www.unicefusa.org/donate/support-unicefs-emergency-relief-programs/
http://threeoakscenter.org/donate/
We look forward to working with you again in the future in support of our community and its drive for a healthier life as we continue to provide "Help for today, hope for tomorrow".
Yours in thanksgiving,
Dr. Kathleen O'Brien
Chief Executive, Walden Sierra Inc.