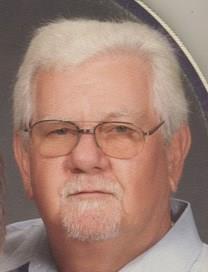 Jerry G. Benzing, 74 of Waldorf, Md passed on September 17th, 2017. Jerry was born on December 18th 1942 in Germany to the late Rosa Hill who passed at the age of 103 April 9th, 2016.
Jerry is survived by his loving wife Sue Benzing of 26 years. His daughters Diane Benzing Williams, Jenny Lee Bennett Stafford, Sons Ricky Wayne Bennett, James Lee Bennett and John Russell Bennett.
10 Grandchildren and 14 Great Grandchildren. Jerry was an Untied States Marine during the Vietnam war, then joined the metropolitan police department in 1968 and later retired in 1990. Serving twenty-two years on the force.
Jerry was an adamant golfer, he enjoyed organizing trips and tournaments for his golf buddies. He volunteered his time at the Red Cross and at Christmas time you could always count on Jerry to play Santa Clause for family, friends and organizations. He volunteered at St. Peter's Catholic School, enjoyed taking his grandsons Harmon and Denver with their friends to the water park. Jerry loved the Washington Redskins and the Washington Nationals. His lovely Granddaughter Amanda Bennett was able to gather the family for a surprise meet and greet and ball game with the Nationals and Bryce Harper. Bryce Harper was very willing to full fill Amanda's wish for her Grandfather. Jerry was loved by all his family and friends. Goodbyes are not forever. Goodbyes are not the end. This simply means we'll miss you until we meet again.
Funeral Service will be Thursday September 21, 2017 at 10:00am at St. Peter's Catholic Church, 3320 St. Peter's Drive Waldorf, MD 20601. With the Interment to follow at 11:00am at St. Peters Cemetery. Repast and Life Celebration will be provided at the Moose Lodge, 4765 Crain Hwy White Plains MD 20695.