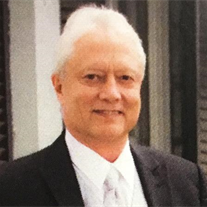 Geoffrey Stewart Venables of Alexandria, VA, passed away on Monday, September 18, 2017, at the age of 68.
He was born on March 9, 1949, in Jersey City, NJ, to Alice V. (Pearson) and Rupert G. Venables.
Geoffrey was a veteran of the United States Army during the Vietnam era. He was involved in the construction industry as a Master Carpenter and also in building sales.
He enjoyed reading, going fishing and spending time with his family. He was an avid fan of the New York Yankees and the Dallas Cowboys.
Geoffrey was the loving father of Kara Jane Dudley (Phillip), Elise Rhoades Venables and Ryley Stewart Venables. He was the devoted grandfather of Maddox Henry Dudley and Malcolm Rhys Dudley; and the brother of Alice Kathleen Venables, Laura Sue Lubin, Leslie Venables-Mattison, the late Marcia Stephanie Venables, Maryann Venables and Mark Alan Venables.