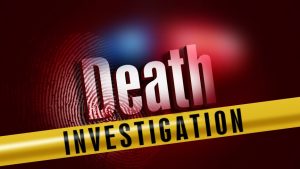 UPDATE – 9/24/2017 @ 10:00 a.m.: At this time the police are still investigating this as a death investigation and not a murder.
9/23/2017: On Saturday, September 23, 2017, at approximately 9:00 p.m., emergency personnel, responded to a residence on Old Horse Landing Road, in Mechanicsville, for a CPR in progress call.
Witnesses at the scene reported a 37-year-old female was found lying unconscious in the front yard of a residence, and that she had traumatic injuries to her face.
The female was subsequently pronounced dead at the scene.
An ambulance was also requested to the scene for a 33-year-old male with an injury to his leg.
At 9:35 p.m., Captain Steven Hall, Commander, Special Operations Division, for the St. Mary's County Sheriff's Office, told SMNEWSNET, his agency was investigating a death in Mechanicsville, and detectives from the Criminal Investigations Division, Crime Lab personnel, and a forensic examiner are responding to the scene.
The investigation is ongoing and additional details will be released as they are developed.