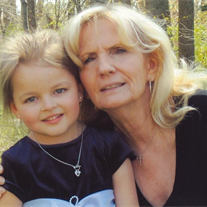 Dolores Ann Jackson, age 73 of White Plains, Maryland, died September 22, 2017 at Chesapeake Shores Nursing Home in Lexington Park, Maryland.
Dolores was a retired Accountant with 33 years of service with Heller Electric in Brandywine, Maryland.
She was the daughter of George W. Petty and Ethel Suthard Petty.
Friends received on Friday, September 29, 2017 from 2-4PM and 6-8PM and where Funeral Service will be held on Saturday, September 30, 2017 at 11AM at Raymond Funeral Service Chapel, 5635 Washington Avenue, La Plata, Maryland 20646. Interment to follow at Trinity Memorial Gardens in Waldorf, Maryland.
Memorials are asked to Parkinson's Disease Center, Johns Hopkins Outpatient Center, 601 North Caroline Street, Suite 5064, Baltimore, Maryland 21287.