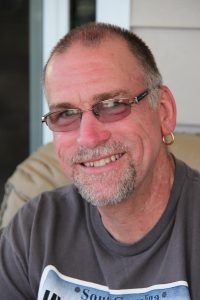 Anthony Wayne "Tony" Drum, 56, of Owings passed away September 25, 2017 at his home surrounded by family.
He was born December 16, 1960 in Washington, D.C. Tony was raised in Kentland, MD and graduated from Largo High School in 1978. He married Eva Kiss on May 23, 1987 and they lived in College Park and Upper Marlboro before moving to Owings in 2004.
Tony started his career as a dispatcher with the United States Park Police and later worked for the United States Postal Service as a letter carrier. He eventually went back to work for the United States Park Police and retired in January of 2017.
Tony enjoyed spending time with his family and was very proud of his children and their accomplishments. He also enjoyed traveling to Myrtle Beach and visiting with his sister-in-law Sheila and her wife Sharon. Tony also loved dogs and was an avid fan of the Miami Dolphins. Tony will be remembered as a loving husband, father, brother and friend.
Tony is survived by his wife Eva Drum of Owings, children Steven, Madison and Jackson Drum, mother Theresa Slone and siblings Stacy, Lisa, Rob, Chrissy and Brian Slone. He was preceded in death by his brother Michael Slone and sister Jenny Slone