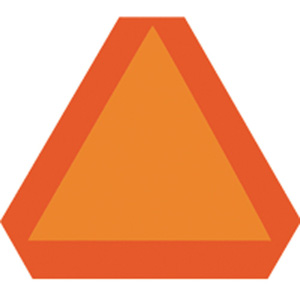 The St. Mary's County Sheriff's Office has received complaints regarding improper use/display of SLOW MOVING VEHICLE signs.
In accordance with the Maryland Transportation Code, (Title 21-805), the orange rectangular signs are to be displayed on slow moving farm vehicles ONLY. They are not permitted to be placed along roadways near driveways etc.
The proper use of the slow moving vehicle sign is very important to St. Mary's County's large farming community. It is an important safety concern for drivers to recognize the sign while properly affixed to a tractor or other farm implement. Display of these signs, anywhere other than on farm vehicles is not enforceable and a violation of the transportation code.
If you have any questions please call Corporal B. Connelly with the Traffic Safety Unit at 301.863.4816 ext. 1456.