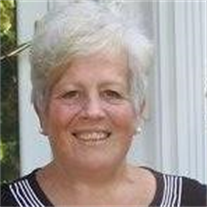 Marjorie Daniel Ledford, 71, of Crofton, MD, passed away Friday, September 22, 2017 surrounded by love.
She was born in Washington, DC on February 28, 1946, to Powhatan (Jack) and Doris Daniel.
She grew up in Fort Washington, MD and graduated from Oxon Hill High School in 1964. She began her early career as a bank teller and later, bank manager at the Bank of America. In 1992, she joined the Porter Novelli Public Relations Firm where she thoroughly enjoyed working for over 15 years. In more recent years, Marjorie worked as a school secretary with the Anne Arundel Public School System, most recently at Nantucket Elementary School. This was truly the perfect end-of-career job for her.
Marjorie is preceded in death by her parents, Powhatan (Jack) and Doris Daniel, sister Delores Griffin and brother-in-law Charles W. Griffin, III.
She was a loving Mother, Grandmother, Sister, and Aunt. She is survived by her only daughter Kimberly Koteff (Jason) of Huntingtown, MD; three granddaughters Hayley, Sydney and Emma; one brother Dave Daniel of Kansas City, MO; sister Linda (Otis) Luttrell of Haymarket, VA and many nieces, nephews, cousins and lifelong friends.
She had a zest for life and always a smile on her face. She loved time with her family, friends, beach vacations with "her kids", gardening and everything that had to do with her Granddaughters. She was a member of The Red Hat Society and even served as their "Queen".
Visitation will be held at Lee Funeral Home Calvert, Owings, MD on Friday, October 6, 2017 from 10 am until the start of a Memorial Service in her honor at 12 pm.