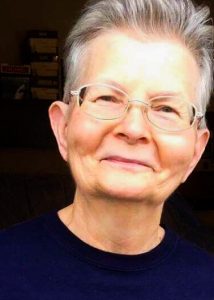 Barbara "Bobbie" Isabelle Morris, 70, of Owings, MD passed away September 29, 2017 at her home surrounded by family. She was born November 15, 1946 in Cheverly, Maryland to John M. and Ruby P. (Walton) Boteler. Barbara married William Wayne Morris on January 14, 1967 and they made their home in Owings. Barbara worked for the Federal Government from 1964 until retiring February 3, 2005.
She enjoyed reading, watching movies, going to car shows with her husband and spending quality time with her grandchildren and great granddaughter, son Todd and daughter-in-law Sue Ann.
Bobbie is survived by her husband Wayne and son Todd Morris and his wife Sue Ann Orsini of Oakton, VA; sisters Marsha and her husband John "Jackie" Bowles of Huntingtown, MD; Dotty Ward and her companion Buddy Bohlayer of Owings, MD, eight grandchildren, Brittany, Courtney, Holly, Cassidy, Ashley, Cody and Carley Aley and Linsey and her husband Alex Baker, one great granddaughter, Kaelynn Higgs and numerous nieces and nephews. Barbara was predeceased by daughter Shelly Lynn Aley and a sister Betty Hagy.
Pallbearers will be Ronald Morris, Bruce Watkins, Michael Morris, John Newton, John (Jackie) Bowles and Michael Newton. Honorary Pallbearers will be Alex Baker and Moe Higgs.