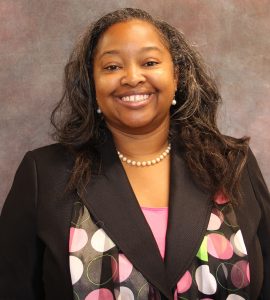 Charles County Public Schools (CCPS) has a new executive director of human resources. Joining the school system with more than 20 years of human resources experience is Nikial Majors. The Board of Education of Charles County approved Majors' appointment last month and she began in her position last week.
Prior to joining CCPS, Majors served as the regional human resources director for eight years and the human resources manager for two years with Nixon Peabody LLP, a global law firm with offices in Washington, D.C. In her role as regional human resources director, Majors was responsible for human resources management functions within the Washington, D.C., office as well as for offices in Chicago, Raleigh, N.C., London and Paris.
Majors also worked at Morgan, Lewis & Bockius LLP, in Washington, D.C., for nine-and-a-half years. She worked as its human resources manager for the last five years of her tenure. She was a human resources generalist prior to her promotion to human resources manager.
Superintendent of Schools Kimberly Hill said she is excited to welcome Majors to the school system's leadership team. "Nikial Majors brings a wealth of knowledge in all functions related to human resources. Her experience will definitely help to support our employees, which in turn helps to support our students," Hill said.
Majors said she looks forward to working with the more than 3,400 staff members employed with CCPS. "The investments we make in hiring and developing the right people will benefit the children in CCPS. HR is shaping our future by supporting principals, heads of departments, teachers and staff, as well as parents and guardians who all help to manage, nurture, educate and prepare our children – the prospective human resources of society," Majors said.
She has experience in all areas of human resources including talent management, employee relations matters and risk management, compensation, compliance and personnel policies, staff training and development programs, benefits administration, employee leave programs, career coaching, and terminations and separations of employment.
Majors earned her Bachelor of Science in Business Administration from Towson University, and her Master of Business Administration degree with a concentration in Human Resources Management from Johns Hopkins University. She is a member of the Society for Human Resources Management (SHRM) and the Human Resources Association National Capital Area (HRA-NCA). She served as an HRA-NCA Director from 2015-16 and was Vice President of Programs & Professional Development from 2014-15. Majors holds both the SHRM-SCP and SPHR certifications.