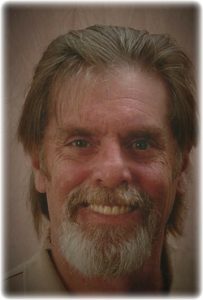 William Joseph Clark Sr., 61 of Mechanicsville, MD passed away on Thursday, October 26, 2017 at Hospice House of St. Mary's.
He was born December 9, 1955 in Amityville, NY to the late William Henry Clark and Laura Velez Clark
William was a 24 year resident of St. Mary's County. William dedicated many years to his country while serving in the Navy. After leaving the Navy in 1985, William worked for the United States Postal Service for 29 years. William was an avid motorcyclist and a previous Harley Owners Group member. He advocated motorcyclists rights with Abate Of Maryland, and he participated in Patriot Guard Riders for Fallen Soldiers of those we cared about locally. He also loved to travel and was fluent in 5 languages.
William is survived by his loving wife, Connie L. Adams-Clark, his children; William J. Clark Jr. of Meyersdale, PA, Tiffany M. Dawkins (Michael) of Palm Bay, FL, Patricia C. Clark of Melbourne, FL, Jessica Burling (Steve) of Virginia Beach, VA and Morgan Summers (James) of Great Mills, MD., his siblings; Valerie Schelfor of Long Island, NY and Dennis Clark of Islip, NY. William also leaves behind 6 beautiful grandchildren; Cullen M. Clark, Lillian J. Clark, Desirae Dawkins, Emily Dawkins, Jakob Burling and Olivia Hope Summers.
A graveside service will be held Monday, November 6, 2017 at 1:00 PM at the Maryland Veterans Cemetery, 11301 Crain Highway, Cheltenham, MD 20623.