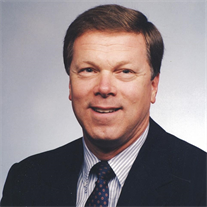 Richard A. Daniels, Jr., 75 of Waldorf, Maryland, died October 30, 2017.
Richard was a contract administrator for 42 years with PEPCO and a member of St. Peter's Catholic Church in Waldorf. He loved music and had piano lessons for seven years. He was able to play anything and held little concerts at his home with friends and family. He enjoyed taking his sons and their friends to concerts and playing ball with the boys. He was known as an all-around-nice-guy who was liked by all.
He was the son of Richard Allen Daniels, Sr. and Mary Elizabeth Shipley Daniels.
He is survived by his wife of 51 years, Karen Krahe Daniels; his sons, Brian W. Daniels (Catherine) and Robert M. Daniels; his brothers, Leroy and James Daniels; and his grandson, Alexander Daniels.
Friends received on Thursday, November 2, 2017 from 9AM until time of Mass of Christian Burial at 10AM at St. Peter's Catholic Church in Waldorf, Maryland. Interment at Resurrection Cemetery in Clinton, Maryland.
Memorials in Richard's name to St. Peter's Church, 3320 St. Peter's Drive, Waldorf, Maryland 20601.