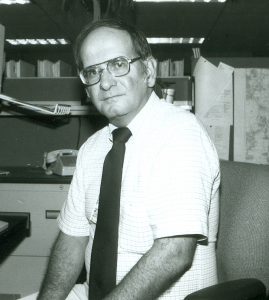 Robert Irving "Bob" Hall, Jr., 77, of Dowell and formerly of Huntingtown, passed away October 28, 2017 at Washington Hospital Center. He was born October 31, 1939 in Portland, ME to Robert Irving, Sr. and Marjorie (White) Hall. Bob grew up all over the United States and graduated from Deering High School in Portland, ME. He joined the United States Air Force in 1957 and was honorably discharged in 1962. Following his discharge from the Air Force, Bob settled in Maryland in 1962 and went to work for C&P Telephone Company. He was later promoted to engineer and retired in 1989.
He married Jennette Liesman on April 4, 1964 and they briefly lived in Marlow Heights and Oxon Hill before moving to Huntingtown, where they lived for 40 years. They moved to Dowell in the summer of 2016. Bob was a member of Huntingtown United Methodist Church and the Calvert Marine Museum, where he acted as the museum photographer. Bob enjoyed taking pictures of wildlife and other marine museum activities, traveling to Maine and going to the ocean.
Bob is survived by his wife Jennette Marie Hall, sister Gwendolyn A. Caldwell of Marshfield, MA, nephew Jim Caldwell of Marshfield, MA, nieces Diane Messer of Madbury, NH, Susan Woodworth of Kingston, MA and Sherry Kail of Parma, MI and 9 great nieces and nephews.