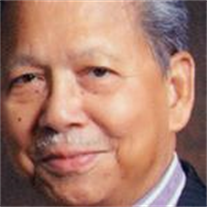 Jose Mata Santiago, Jr. "Joe" 88, of Brandywine, MD, passed away on October 26, 2017.
Jose was born January 26, 1929 in Manila, Philippines. He was a Philippine Air Force Veteran. He joined the US Navy in 1953 and retired in 1974 as a Chief Hospital Corpsman.
Jose served on the USS William C. Lawe DD-763; Marine Corp Base in Quantico, VA; Field Medical School in Camp Lejeune, NC; Marine Air Group-26 in New River, NC; Naval Research Lab, Washington, DC; 3rd Tank Battalion & the 3rd Battalion 4th Marines; and the 3rd Medical Battalion, 3rd Marine Division, Vietnam. He also served at the Naval Hospital, San Diego, CA; San Francisco Naval Shipyard, CA; on the USS Betelgeuse AK (FBM)-260; back to 2nd Marine Division, Camp Lejeune, NC and finally retired at the Bureau of Medicine and Surgery, Washington DC in 1974.
After his retirement from the US Navy, Jose joined the Library of Congress Special Police Force and retired after 20 years as a Police Lieutenant.
Jose is survived by his wife of 59 years, Pansy Ann Santiago; a daughter, Nita Santiago-Marton and her husband Brian Marton of Stafford, VA and son, Kevin J. Santiago and his wife Michele Santiago of LaPlata, MD; four grandchildren, Tyler Addison Santiago, Justin Dane Santiago, Katherine Rose Marton and Rachel Ann DeMarre and her husband Taylor DeMarre