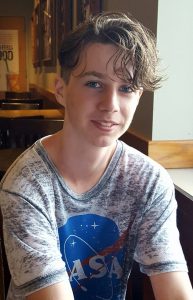 UPDATE 11/7/[email protected] 9:15 p.m.: Tyler is home and safe. Thank you everyone for your help!
11/7/2017: Tyler Dufresne was last seen Monday, November, 6. 2017, at approximately 6:00 pm wearing a long sleeve gray shirt, black beanie, black jeans and black zip up sneakers.
If seen please call the Calvert county sheriff's office at 410-535-2800.