Safe Nights program provides overnight shelter to individuals and families through the winter; Organizations will receive fuel certificates as part of the SMO Cares program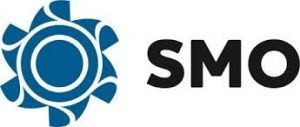 SMO Energy, a Wills Group company headquartered in La Plata, MD, announced that it will provide fuel certificates to nine organizations participating in Safe Nights program. The certificates, each worth up to $500, will allow the organizations to secure home heating fuel for 17 locations across Charles County.
Emmanuel Baptist Church, Free Gospel of Bryans Road, Good Samaritan Lutheran Church, John Wesley Church, La Plata United Methodist Church, Marbury Baptist Church, Martha's Place, Pleasant Grove Missionary Baptist Church, The Arc – Southern Maryland Homes and Zion Baptist Church, will receive home heating fuel donations from SMO Energy as part of its SMO Cares program.
The nine organizations selected are all participants in Safe Nights program – a signature program led by the Southern Maryland based nonprofit, LifeStyles, Inc. Each year, Safe Nights provides overnight shelter to individuals and families throughout Charles County from October 1st through mid-April. The fuel certificates will allow each organization to work with SMO Energy, as part of its SMO Cares program, to secure up to $500 in home heating fuel that will help them address heating fuel needs in advance of the winter season.
"SMO Energy believes that achieving greater impact is possible by working together with organizations towards a shared mission," said Joe Wills, President of SMO Energy. "Without these churches and organizations, individuals and families are often left sleeping on the street in the winter time. We're honored to help support the work they do to help the homeless in Charles County."
Since 1980, SMO Energy has provided free equipment, home equipment repairs and fuel service to eligible customers through its program, SMO Cares. During the past year, the company has assisted more than 650 families across Southern Maryland.
SMO Cares is just one component of The Wills Group's community engagement program, which is focused on supporting safe and healthy homes and ending childhood hunger. During the past year, The Wills Group has donated more than $450,000 to charitable organizations throughout the Mid-Atlantic region that support these causes.