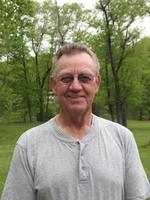 Richard Milford Graves, Jr. "Junior", 68, of Hollywood, MD passed away on December 2, 2017 at his home. Born on October 18, 1949 in Leonardtown, MD, he was the son of the late Kathaleen Unkle, and Richard M. Graves, Sr. Richard is survived by his former spouse Janet Ann Adams Graves, whom he married in St. Mary's County, MD in 1972. Junior is survived by his children; Annette Louise Landrum of Lexington Park, MD, Kathleen M. Edmondson of Hollywood, MD, Richard E. Graves of Hollywood, MD, 8 grandchildren, and 2 great-grandchildren. Siblings; Barbara Ann Quade, and Gloria Jean Knott. He was preceded in death by his sister Janice Marie Seaborn. Richard was a lifelong St. Mary's County, MD resident, and graduate of Great Mills High School. He was a delivery driver for Suburban Propane in Hollywood, MD retiring after 34 years, his first retirement was in 2011, he returned in 2013, and retired again in November, 2017. Richard was involved in civilian organizations, and active with St. Mary's County Little League. As well as a member of the Maryland State Umpire Association, and Center for Life Enrichment.
The family will receive friends on Thursday, December 7, 2017 from 5:00 PM to 8:00 PM with prayers recited at 7:00 PM in the Mattingley-Gardiner Funeral Home Leonardtown, MD. A Funeral Service will be held on Friday, December 8, 2017 at 10:00 AM in the Funeral Home Chapel with Rev. William Jones officiating. Interment will follow in Charles Memorial Gardens Leonardtown, MD. Pallbearers will be; Richard E. Graves, Terry Landrum, Nicholas Landrum, Matthew Landrum, Marc A. Quade, and Joe Lawrence. Honorary Pallbearers will be; James A. "Bubby" Johnson, Marc A. Quade, Jr., William S. Edmondson, Blake Graves, Mark D. Edmondson, and Parker Graves.
Contributions may be made to the St. Mary's County Little League P.O. Box 1641 California, MD 20619.