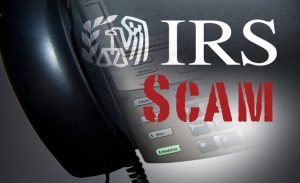 The Internal Revenue Service is warning taxpayers and tax professionals of a new email scam targeting Hotmail users that is being used to steal personal and financial information.
The phishing email subject line reads: "Internal Revenue Service Email No. XXXX | We're processing your request soon | TXXXXXX-XXXXXXXX." The email leads taxpayers to sign in to a fake Microsoft page and then asks for personal and financial information.
"Cyber thieves are always on the hunt to take Maryland taxpayers' money," Comptroller Peter Franchot said. "That's why my staff and agents remain vigilant in alerting consumers to scams like this, particularly at holiday time when people are distracted by the holiday rush."
The IRS has received more than 900 complaints about this new phishing scheme that seems to exclusively target Hotmail users. The suspect websites associated with this scam have been shut down, but taxpayers should be on the lookout for similar schemes.
Individuals who receive unsolicited emails claiming to be from the IRS should forward it to [email protected] and then delete it. It is important to keep in mind the IRS generally does not initiate contact with taxpayers by email to request personal or financial information. For more information, visit the Tax Scams and Consumer Alerts page on IRS.gov.
The IRS reminds tax professionals to be aware of phishing emails, free offers and other common tricks by scammers. Tax professionals who have data breaches should contact the IRS immediately through their Stakeholder Liaison at the webpage for Data Theft Information for Tax Professionals.