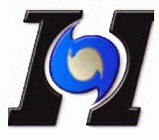 UPDATE 12/18/2017 @ 11:30 a.m.: On December 18, 2017 at approximately 9:12 a.m. the Calvert County Sheriff's Office received a call for a threat at Huntingtown High School.
While deputies were responding another call was made to the Maryland State Police. The school was placed into a modified lockdown while Deputies and K-9 units cleared the area.
The threat was deemed not to be credible and the school resumed normal activities a short time later.
This case remains under investigation.
Anyone with any further information is asked to contact the Sheriff's Office at 410-535-2800.
12/18/2017 @ 9:55 a.m.: The Calvert County Sheriff's Office, has released the following information
Police responded to a call for a shooting Huntingtown High School, at N. Solomons Island Road, Huntingtown, and officers are on the scene.
There was NO shooting at the school, and scene is secure.
There is in ongoing investigation at this time at the school.