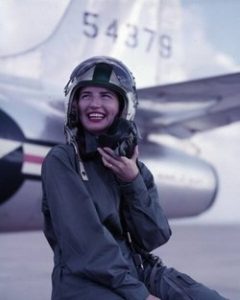 Ida Rosemary Bigbie Horne, 87, died on December 10, 2017. Born in Oklahoma City to John L. Bigbie and Elsie Emerson Bigbie Hughey, she was a vivacious and extraordinarily strong woman with a wicked sense of humor, a sharp intellect and a knack for meaningful conversation. To know her truly was to love her.
Rosemary was the devoted mother of Kristen Kulp (John), the late William Horne, the late Richard Horne II, and Holly Kulp (Matthew) with the late Col. Richard Horne. She was the adored and adoring grandmother of Kayleigh Kulp (Jacob Munch Jr.), Richard Horne III (Hattie), Jessica Nichols, Rosemary Kulp, Matthew Kulp, Gregory Kulp, and Abigail Horne, and is also survived by three great grandchildren, Connor Horne, Lucas Horne and Jacob Munch III. Her grandchildren will serve as pallbearers.
Rosemary's kitchen table was the heart of the house, where loved ones of all ages spent many days and nights with a pot of coffee as she lent a warm, non-judgmental ear, shared a sympathetic shoulder and offered advice based on a lifetime's worth of experience.
She was a committed former Air Force wife and the first civilian woman to fly on a military jet while on assignment for Stars & Stripes, and appeared in LIFE magazine for the occasion in 1956. While on another assignment in Taiwan, she mistakenly bumped into – and then shook hands with – President Dwight D. Eisenhower, who helped retrieve her papers from the floor.
She was a lifelong feminist, Democrat, Johnny Cash-loving newshound who enjoyed watching MSNBC and debating tough political issues. She remained a fervent supporter of progressive causes until the end. She never missed an opportunity to participate in the electoral process and always encouraged and inspired her children and grandchildren to do the same. One of her biggest disappointments was not witnessing the election of the first female president of the United States. She's #stillwithher.
Family will receive friends on Sunday, December 17, 2017 from 2:00 to 5:00 p.m., with Prayers at 4:00 p.m., at Brinsfield Funeral Home, P.A., 22955 Hollywood Road, Leonardtown, MD 20650. A Mass of Christian Burial will be at 11:00 a.m. on Monday, December 18, 2017 at St. John Francis Regis Catholic Church, 43950 St. John's Road, Hollywood, MD 20636. Interment will follow at St. Mary's Queen of Peace Cemetery, 38888 Doctor Johnson Road, Mechanicsville, MD 20659.