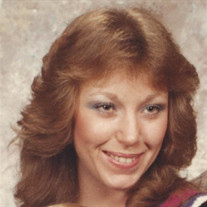 Brenda Joy Darago, 58 of Pomfret, Maryland, died December 16, 2017 at her residence.
Brenda was a secretary for the Architect of the Capitol in Washington, DC. She had been a sales representative for Trinity Memorial Gardens and had also been a secretary for Jowett Construction Company but she most enjoyed being at home with her kids and grandkids.
She was the daughter of William Joseph Wyatt and Betty Jean Imel Wyatt. In addition to her parents, she was predeceased by her son, James Lee Darago; her brother, Robert Joseph Wyatt; and her sister, Bonnie Jean Wyatt.
She is survived by her step-mother, Aloisia Wyatt; her husband of 37 years, Daniel L. Darago; her daughter, Heather Jean Darago (Mark); her brother, William Ray Wyatt; her grandchildren, Haley, Mark, Alyssa, Karley, James, Emma, and Arabella; her daughter-in-law, Erica Olivera; and her brother-in-law, Robert McCollough.
Friends received on Friday, December 22, 2017 from 2PM until time of Memorial Service at 3PM at Forest Park Baptist Church, 12995 Church Road, Waldorf, Maryland 20601.
Memorials in Brenda's name are asked to assist her family with funeral expenses (payable to Raymond Funeral Service and add RS4678 in Memo section on your check).