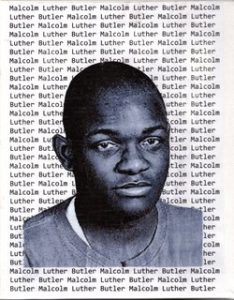 Malcolm Luther Butler, 19, of Lexington Park, MD passed away peacefully on December 20, 2017 at his residence.
He was born on January 20, 1998 in Brooklyn, N.Y. to Gloria and Stephen Butler Sr. of Lexington Park, MD.
Malcolm was the youngest of four children. Those who loved him called him a "Gentle Giant". He was autistic and didn't talk to many people, but he was always willing to help others. He was a senior at Great Mills High School. He did well in school and always made his teachers and classmates smile. Malcolm enjoyed the Special Olympics and music.
In addition to his loving parents, he is also survived by his brother, Rahsaan; sister, Myanka; brother, Stephen Jr.; and his nephew, Denzell. Malcolm also has many uncles, aunts and cousins who love him and will miss him dearly. Gods speed Malcom, we will always love and remember you.
A Graveside Service will be held at Arlington National Cemetery at a later date.
Condolence to the family may be made at www.brinsfieldfuneral.com
Arrangements by the Brinsfield Funeral Home, P.A.