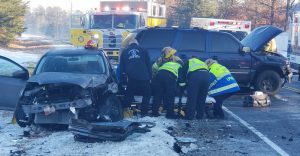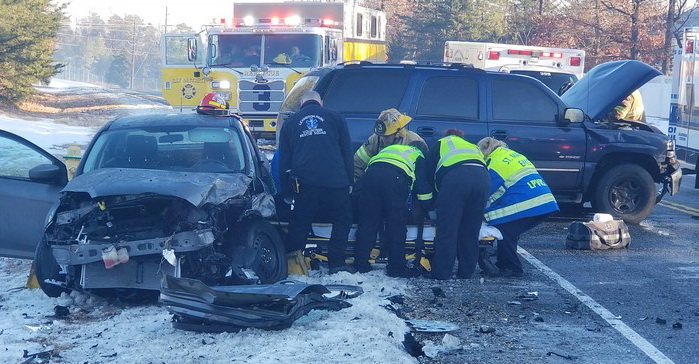 On Tuesday, January 9, 2018 at approximately 8:15 a.m.., police, fire, and rescue crews responded to the scene of a motor vehicle collision on Buck Hewitt Road in the area of Oriole Drive, in California.
Units arrived on scene to discover a two-vehicle accident involving a Ford Focus and a Chevrolet Tahoe.
While the cause of the collision is not yet known, the roads were very icy.
Updates will be provided if they become available.