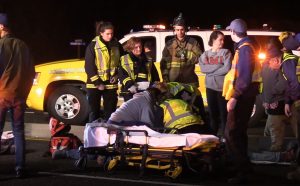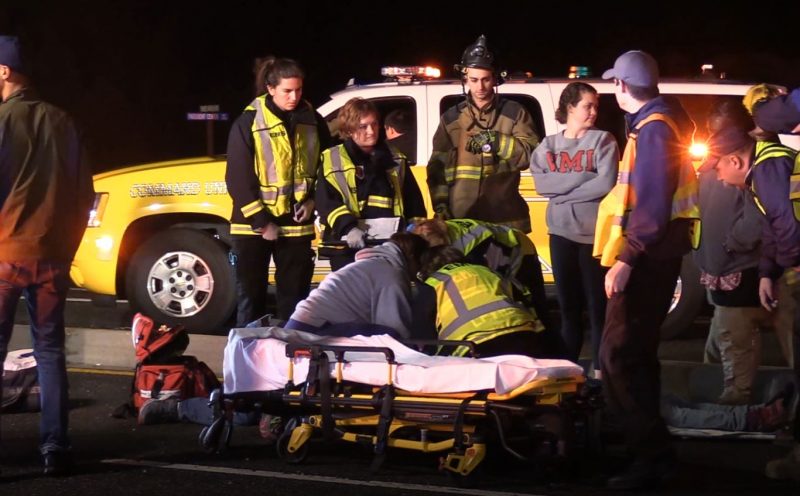 On Tuesday, January 9, 2018, at approximately 8:45 p.m., police, fire and rescue crews responded to a report of a motor vehicle accident involving a bicyclist, on Three Notch Road in Lexington Park, in the area of the Toyota dealership.
Crews arrived on scene to discover a bicyclist laying in the roadway after being struck by a Honda passenger vehicle.
The cyclist was medevaced to an area trauma center by a Maryland State Police helicopter, that landed at the scene.
Witnesses said the cyclist was wearing dark clothing and bike did not have any lights or reflectors on it.
Police continue to investigate.