Harris Teeter set to open January 24th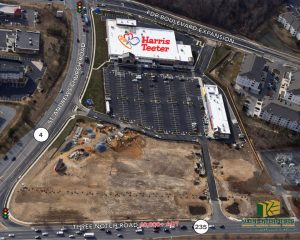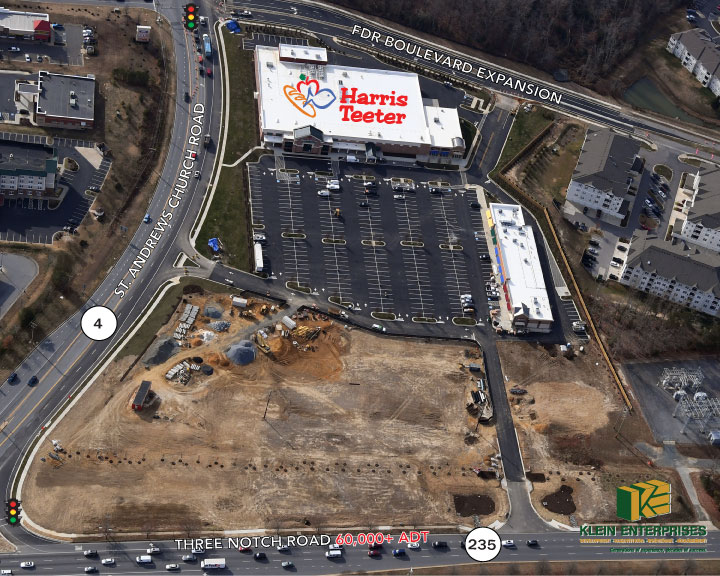 Baltimore-based developer Klein Enterprises announced today that national chains Starbucks, Batteries Plus and Panda Express have signed leases at St. Mary's Marketplace in California, MD. The anchor tenant, Harris Teeter, is set to open this month on January 24th. Klein previously announced that Bay Country Liquors, Café Rio, Great Clips, Mod Pizza and Nail Trix would also be opening at the center this first quarter of 2018.
"We're excited to announce the first drive through Starbucks and Panda Express coming to California, MD, joining our growing list of national tenants at St. Mary's Marketplace," said Patricia Palumbo, director of leasing and marketing for Klein Enterprises.
Starbucks and Panda Express, expected to open this summer, will operate 2,400 and 2,294 square feet of retail space, respectively, at the 106,000-square foot shopping center. Starbucks will feature a unique interior design inspired by the Naval Air Station Patuxent River.
St. Mary's Marketplace is located within close proximity to the growing residential neighborhoods of Wildewood, Lexington Park and Solomons Island, and eight miles from the Naval Air Station Patuxent River, home to the National Air Warfare Center, Aircraft Division. St. Mary's County is also home to the 9th top metropolitan area boasting the highest concentration of millionaires in the United States.