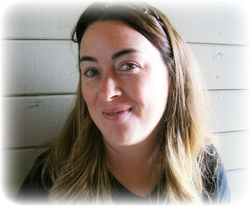 Barbara Lynn Altizer, 48, of Dameron, MD, passed away peacefully at her home on January 19, 2018 surrounded by her loving family.
Born August 20, 1969 in Fort Belvoir, VA to Anni Eva Tate of Culpeper, VA.
On October 26, 1997, Barbara married her beloved husband, Stuart Wayne Altizer on the beach in Makena Cove, Hawaii. Together they celebrated over 20 wonderful years of marriage, facing the world strong with the strength of two, wise with the wisdom of two, and brave with the courage of two. She was a certified Master Parts Professional in the automotive industry and a caring homemaker with her family. She enjoyed ice cream on the Riverwalk, brunch at Sunset Cove, and never missed a chance for an unsweet tea from Sonic. She loved spending time on the beaches of the Chesapeake Bay, both in Maryland and southern Virginia. She was kind, generous, and always thought of others. She was a living kidney donor for a dear friend in need. She was a loving and devoted wife and mother and perpetual cheerleader for her boys and their sports. She was always happily planning events for her family, including adventure vacations, lively birthday parties, and day trip getaways. She volunteered regularly at her sons' elementary school and there established friendships that were very dear to her.
In addition to her beloved husband, Barbara is survived by her sons, Matthew Everett Altizer and Jason Howard Altizer, both of Dameron, MD; her siblings: David Tate (Lori) of Kearneysville, WV, Michael Tate (Linda) of Culpeper, VA, and Mary Tate Roark (Ronny) of Springfield, VA; and many nieces, nephews and extended family and friends. She is preceded in death by her brother, Samuel Tate.
Family will receive friends on Saturday, January 27, 2018 from 10:00 a.m. to 12:00 p.m., with a Memorial Service celebrated by Reverend Joseph Orlando at 12:00 p.m., at Brinsfield Funeral Home, 22955 Hollywood Road, Leonardtown, MD 20650. Interment will follow at Charles Memorial Gardens in Leonardtown, MD.
Memorial contributions may be made to the American Brain Tumor Association, 8550 West Bryn Mawr Avenue, Suite 550, Chicago, IL 60631-3225.
Condolences to the family may be made at www.brinsfieldfuneral.com.
Arrangements by the Brinsfield Funeral Home, P.A.