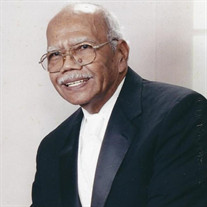 Charles was born in the City of Pasay, an urban town of Manilla, Phillipines to Charles Henry Davis and Rosa Parino, a native Filipino. Charles was the second child of three children. Charles father, Charles Sr, was in the U.S. military and stationed in the Phillipine Islands assisting with making rope for U.S. Naval Ships. Both of Charles' parents passed while in the Phillipines so the U.S. Military contacted his paternal grandmother, Sophia Davis in 1931, who was 82 years old, to ask her if she wanted them to ship her son's body or send his three minor children. Grandmother Sophia requested her three grandchildren. In 1933, the U.S. Military authorized a military spouse in Manilla to accompany the children back to the U.S., Washington, D.C., on the USS Grant.
Charles and his two sisters were raised by his grandmother and aunt, Jennie Fannie Willis. Charles attended Giddings Elementary School and Randal Jr. High School in the District of Columbia. However, to help support the family financially, Charles was unable to further his formal education after the 8th grade.
Charles was very unique, adaptable and determined. He worked in multiple jobs and hustled on the side to provide income to the family. His first job was with a man named Fox. Fox had an Ice Truck and a Coal truck and Charles worked both of them. Charles also worked for the District of Columbia, Department of Sanitation on the trash truck and for the Wonder Bread Factory in D.C. Charles eventually settled into his ultimate career as a Cab Driver thanks to his sister Margie who loaned him the money to purchase his first cab. Charles drove a cab for many years and had many adventures in his cab. Due to the opening of the D.C. Metro Subway which opened in 1976 and the decline in revenue from being a cab driver, Charles accepted a job with a company called Vector which later was taken over by the United Food and Commercial Workers' Union (UFCW) in 1982. Charles was also a self taught carpenter, auto mechanic, and electrician. Anything he wanted to do, he would pick up a book and teach himself.
Charles was a very loving, family oriented man. He was married to Mable M. Feely in 1947 and later to Mary L. Carter in 1959. He had eight children, Eleanor Estel Haynes (deceased), Shirley Ann Douglas White, Christopher Davis (Cheryl), Donna Davis, Charles Henry Davis III (Brenda), Alicia Davis Waters (Gregory), Lynda L. Kelly (Duke), and Chevette L. Davis Martin (Phillip). Upon retirement from UFCW in 1992, Charles retired to being a full time grandfather and great grandfather. He loved all of his grandchildren; David Riddick, Zina Thomas (David), Kim Richardson (Ron), Joseph Pendlton, Keith D. Douglas, Kevin White, Sharron R. White, Tarik Davis, Thamar Davis, Nycole Fowler (Reuben), Charles L. Powell (deceased), Jerome Bradley (Roxanne), Christopher Davis (Cierra), Lyndi Davis, Tiara Davis, Jessyca Freeman and Chrysten N. Coles (deceased); and great grandchildren, Joshua T. Rose, Kristopher K. White, Ashley C. Bradley Davis (deceased), Rhodesia Fowler, Reuben Fowler, Jr, Rynthia Fowler, DeMondre, Deemetrius and Demonie Bradley, Tauqeer Davis, Nathaniel Harrison, and Alaina Brewster-McCarthy.
Charles is survived not only by his children, grandchildren and great grandchildren, he is also survived by his loving sisters, Margie Greene (Ernest deceased), Rosa Lindsay (Phillip deceased); and in-laws, Hazel Waters (Vernon deceased), Sharon Welch (Ralph deceased), Gladys Hardy (William "Bill" Hardy), Christine Waters, Jimmy Curtis (Barbara deceased), Yvette Waters, Karen Waters and Lynette Waters; one lifelong friend Kenny Washington (Joyce); and a host of nieces, nephews, other relatives and friends.