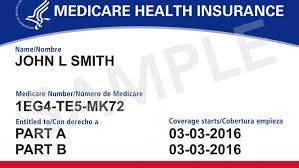 Medicaid Services (CMS) has announced it will be issuing new Medicare cards to help protect against fraud. The new cards will feature a unique, randomly-assigned number that replaces the current Social Security-based number.
"We want our patients to know that we are aware of the upcoming change," said Ann Hawkins, interim director of Patient Access & Security, "and that we are prepared to help patients navigate through this period of transition."
Individuals with Medicare benefits should be aware that:
Not all cards will be mailed at the same time; there will be a phased roll out of the new cards.
Their new card number is unique and should only be given to doctors, pharmacists, their insurers, or other healthcare providers.
New cards will be paper, not plastic. Paper cards are easier for providers to copy and replacement cards can be printed from home if needed.
Doctors and other healthcare providers are aware that new cards are coming and may be able to look up your new number online if you forget your new card.
The new card does not replace the Medicare Advantage Plan Card. The Medicare Advantage Plan ID card is your main card for Medicare and you should still use it if you need care. However, you may also be asked for the new Medicare card, so you should carry this card, too.
"Individuals should not panic if they do not receive their cards right away," Hawkins said. "CMS is expecting all cards to be distributed by April 2019. During this transition period, providers will be able to use either the SSN-based Medicare number or the new, unique Medicare number."
Visit MedStarStMarys.org/Billing for more information and a link to the Medicare web site.