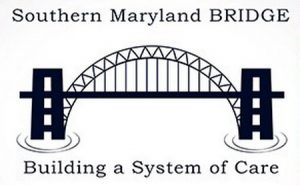 It's rare to be ahead of Oprah when it comes to the next big thing. But this time Southern Maryland is way out in front. Last night she reported on 60 Minutes about childhood trauma and its effect on brain development which can increase the likelihood of a child suffering physical, social, and mental health problems later in life. Winfrey talked with experts about the need to care for young children who have experienced these events with a trauma informed approach. The good news is that there are already many organizations and individuals in Southern Maryland who are dedicated to increasing access to treatment and early screening for very young children with behavioral health needs.
The Southern Maryland BRIDGE (Building Resiliency from Infancy through Development, Growth, and Empowerment) Project is a collaborative effort of organizations dedicated to serving the behavioral and mental health needs of very young children and their families in our community. The onset of a mental illness is typically discussed in children starting around 7 to 11 years old. But factors that predict mental health problems can be identified in the very early years – even while the mother is still pregnant in some cases. Unfortunately data illustrates that very few young children at risk for intensive behavioral health needs in Southern Maryland are accessing adequate care. The BRIDGE Project is working to change that and emphasizes the importance of building resiliency, supporting parenting practices, and social and emotional foundations during the first five years of life when over 90% of brain development happens.
"When we all work together we create an opportunity for discussion, collaboration, and an exchange of ideas and resources related to young children who have mental health and other challenges. We also increase the chance that a child will receive the help that is best suited to his or her individual needs," says Todd Elliott, Department of Community Services, Charles County Government. The 4 year project started in the end of 2015 and is funded by the Substance Abuse and Mental Health Services Administration and administered locally through Charles County Government.
Families with concerns about the development and behavior of their very young children often find that the services, primarily designed for older children and youth, are not developmentally appropriate to meet the needs of their young children. There are however a number of services available to parents via the BRIDGE Project to help meet the developmental needs of their child and family that span the home, childcare center, clinic and even library.
"If we start early, we can literally change the future for a child, her family, and the community as a whole," says Kate Wasserman, Program Director at the Institute for Innovation & Implementation at the University of Maryland School of Social Work. Children who experience four or more ACEs are at an increased risk for negative long-term outcomes including dropping out of school, facing unemployment as adults, abusing drugs and alcohol, and being incarcerated. All of these outcomes cost tax payers money and can be avoided through early intervention programs offered through the BRIDGE Project.
Partners on the grant include Charles, Calvert, and St. Mary's County Governments, Charles County Department of Health, the Institute for Innovation and Implementation at the University of Maryland School of Social Work, Center for Children, Maryland Family Network, Maryland Coalition of Families, and The Promise Resource Center.