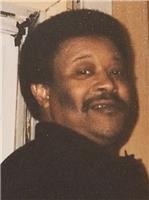 Joseph Thomas Butler, 60 of Leonardtown, affectionately known as "Baby Joe", departed this life on March 26, 2018 at Southern Maryland Hospital after a lengthy illness. He was born in Hollywood, MD to the late William Henry Butler, Sr. and the late Mary Madeline Jordan-Butler on January 17, 1954. Thomas obtained his education in the St. Mary's County Public School system at Benjamin Banneker High School. He was employed with B&B Maintenance and the St. Mary's County Public School system before he was unable to work due to his illness.
Thomas enjoyed crabbing, fishing, riding around, visiting different restaurants and having daily conversations with his family and friends, especially his nephew, George Butler, Sr.
Besides his parents, Thomas is preceded in death by his siblings, Mary Agnes, John Francis and William Butler, Jr., Robert Lee, James Paul, John Richard and Thomas Edward Jordan; brothers-in-law, Thomas Lee Campbell and James Bush; nieces, Donna Easley and Mary Butler; nephew, James Butler, Jr. and great-nephew, George Butler, Jr.
Thomas is survived by two sisters, Mary Louise 'Sissy' Butler-Neal, of Lexington Park, MD and Francis Alberta 'Yea' Campbell, of Lexington Park, MD; one brother, James Aloysius 'Al' Butler, Sr., of California, MD; two sisters-in-law, Patricia Louise 'Wez' Butler and Louise Jordan; one godchild, Shileka Smith, as well as a host of nieces, nephews, cousins and friends.
Family and friends will unite on Tuesday, April 3, 2018 for visitation at 9:30 am until time of service at 10:30 am at Briscoe-Tonic Funeral Home, 38576 Brett Way, Mechanicsville, MD 20659. Interment to follow at Charles Memorial Gardens, Leonardtown, MD 20650.