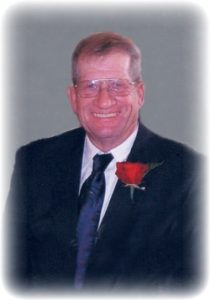 LeRoy (Lee) Sollie Heinz, 75, of California, MD, passed away peacefully Tuesday, March 27, 2018, at Medstar St. Mary's Hospital, Leonardtown, MD, with his loving family at his side.
He was born March 26, 1943 in Melrose, IL, to the late Soloman Heinz and Bertha Wanda Louise Heinz (Ott).
Lee served his country in the United States Navy for 15 years. Lee married his beloved wife Faye, in Leonardtown, MD, June 30, 2000. Lee was the kind of man that would do anything for anyone. He enjoyed woodworking, camping, fishing and spending time on the water.
In addition to his wife, he is also survived by his children, Donna LeeAnn Spainhower (Roy) of Battle Creek, MI, Rhonda Gail Burroughs (Gene) of California, MD, Melissa Henderson of Lusby, MD, Benny Redman (Kathy) of Compton, MD, and son-in-law Red Top Henderson of Callaway, MD. Lee is also survived by his brothers, Larry and Nolan. Lee will always be loved and missed by his 10 grandchildren, 8 great-grandchildren and 1great-great-grandchild. He is preceded in death by his parents and brother, Lyle.
Family will receive friends on Wednesday, April 4, 2018 from 4:00 – 7:00 p.m. at Brinsfield Funeral Home, P.A., 22955 Hollywood Road, Leonardtown, MD 20650. Interment will be a private service on Thursday, April 5, 2018 at Charles Memorial Gardens.
Memorial contributions may be made to the Lexington Park Volunteer Rescue Squad, P.O. Box 339, Lexington Park, MD 20653.