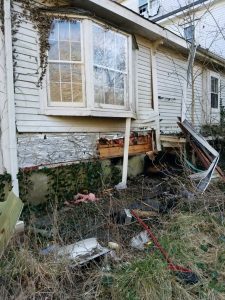 On Saturday, March 31, at approximately 4:00 p.m., firefighters responded to Hallowing Point Road, in Prince Frederick for the report of a structure fire.
Units arrived on scene to find an outside fire extending to the siding of three story, single family home.
Twenty firefighters from the Prince Frederick Volunteer Fire Department and surrounding departments had the fire under control in 5 minutes.
The fire was ruled accidental and was the result of improperly discarded smoking materials which ignited combustibles on the exterior of the home, extending to the exterior siding.
There were no injuries reported as a result of the fire.