Solomons Maritime Festival – Saturday, May 5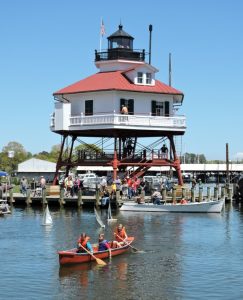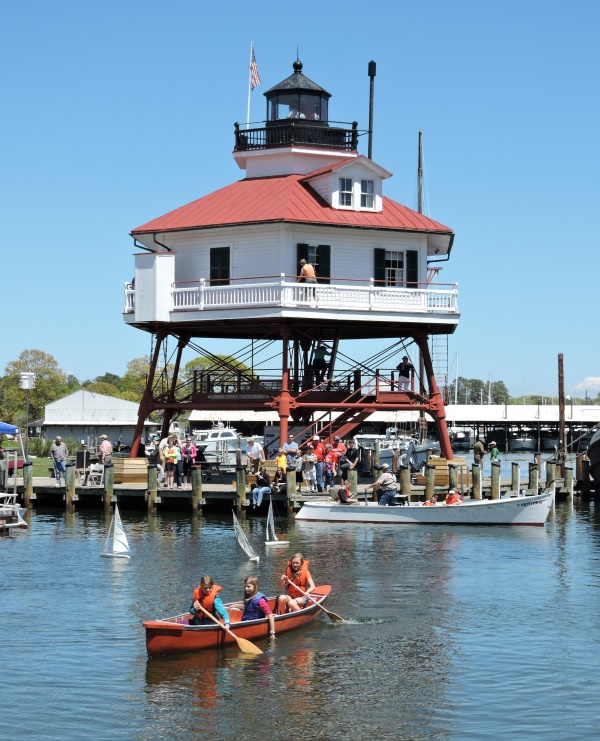 Celebrate Southern Maryland heritage on Saturday, May 5 at the Calvert Marine Museum's 13th annual Solomons Maritime Festival. Antique boats and marine engines, master maritime carvers, crafts and cooking demonstrations, traditional music, and boat rides offer something for every member of the family from 10 a.m. – 5 p.m. Admission to the festival and museum is FREE.
On Saturday, the museum waterfront comes alive with the sights, sounds, and smells of Southern Maryland. Taste traditional foods, learn how to prepare crab cakes and soft shell crabs, shuck oysters, and stuff a ham like the pros! Enjoy local gospel and old time music all day long in the Corbin Pavilion. See Chesapeake Bay retrievers in action, hear waterfowl calling demonstrations, watch model boats skim the waters of the boat basin, and talk with traditional crafts people as they demonstrate their skills. Children of all ages will really enjoy toy boat building. Don't miss free rides aboard the historic bugeye, the Wm. B. Tennison.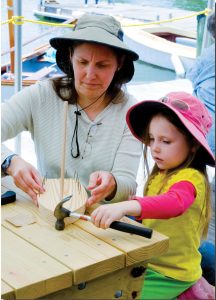 Traditional crafts are also celebrated on Saturday. Around the carving shed, visitors can examine how crab and eel pots are constructed, see model boat makers in action, and watch traditional carvers at work. Come try your skill inside the museum! Demonstrations of quilting, knitting, and other textile crafts will be on-going throughout the day. Home baked goodies will be available for sale and food vendors will be on-site.
The Antique Boat and Marine Engine Show, now in its 18th year, is a popular component of the festival. Enthusiasts from across the country set-up camp in the parking lot to show off their vintage boats nd engines. The unofficial engine swap is a great way to expand your collection. The Patuxent Small Craft Guild will also host a Nautical Flea Market with all proceeds supporting the Guild.
The Solomons Maritime Festival is sponsored by Calvert County Board of Commissioners, Calvert County Watermen's Association, Calvert Marina, Community Bank of the Chesapeake, Holiday Inn Solomons, McCready Boat Yard, Papa John's Pizza, Patuxent Small Craft Guild, Spring Cove Marina, and Washburn's Boat Yard. For more information, please call Sherry Reid at 410-326-2042 x 19, or visit the museum website at www.calvertmarinemuseum.com.