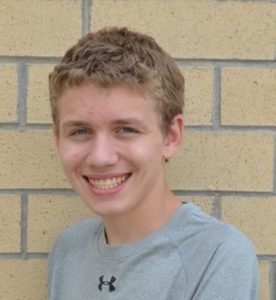 Jacob Michael Steele, 19 of Waldorf, MD passed away on April 18, 2018 in an automobile accident.
Jacob was born on August 19, 1998 in Lompoc, CA to David and Julie Steele.  He is also survived by his brothers, Elijah Steele and Logan Steele; his sisters, Stephanie Steele (Neil Kelly), Charli Snackers-Steele (Hubert) and Krista Steele.  His grandmother, Billie Steele of Lancaster, SC; grandparents, Peggy and Erik Broad of Pompano Beach, FL and Phillip and Jodi Johnson of Fort Scott, KS, a nephew, Cooper, and many aunts, uncles and cousins.  Jacob was preceded in death by his grandfather Harold Steele.
Jacob graduated from North Point High School in 2016 and was a member of the International Thespian Society, Troupe 7040.  He attended the College of Southern Maryland and was a Student Assistant for the Student Life & Athletics Dept.  Jacob was a member of Boy Scout Troop 1778 of Waldorf and attained the rank of Eagle Scout.  He was active in the children's ministry at South Potomac Church.  Jacob also played soccer with the Southern Maryland Youth Organization. He loved being with his family and friends and playing video games.
A Celebration of Life service will be held on Thursday, April 26, 2018 at 6pm at South Potomac Church (4915 Crain Hwy., White Plains, MD).  In lieu of flowers, memorial donations can be made to the Jacob Steel Memorial Scholarship Fund, c/o Community Bank of The Chesapeake P.O. Box 38 Waldorf, MD 20604. Online condolences to the family can be left at arehartechols.com.