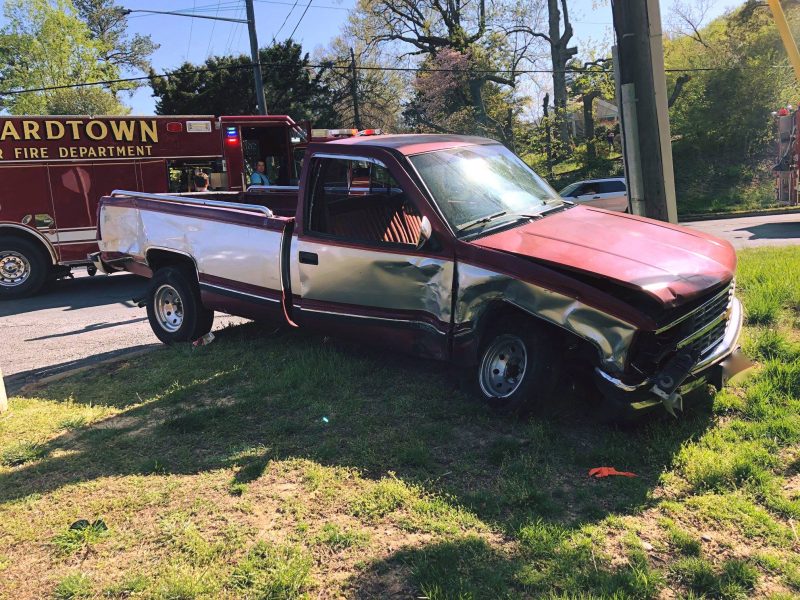 On Monday, April 30th, 2018, at approximately 4:15 p.m., police, fire and rescue crews responded to a reported serious motor vehicle accident with one person ejected, in the area of Point Lookout Road and Moakley Street, in Leonardtown.
Crews arrived on scene to discover multiple vehicles in the intersection.
One person was transported from the scene to MedStar St. Mary's Hospital, and two others were flown to area trauma centers with serious injuries.
The cause of the crash remains under investigation, as police continue to investigate.
Details will be provided as they become available.
Photos courtesy of Leonardtown Volunteer Fire Department.