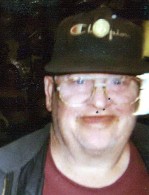 George William Ramsey, Jr. of Colton's Point, MD passed away in Lexington Park, MD on May 19, 2018. Born on October 22, 1935 in Oxford, NC, he was the son of the late Mary Elizabeth Regan Ramsey and George William Ramsey, Sr. George is survived by his cousin Joseph Friess, Jr. and Cordia E. Friess.
George worked in agriculture as a Tobacco Farmer for several years.
A Graveside Service will be held on Thursday, May 24, 2018 at 9:00 AM in All Saints Episcopal Cemetery Avenue, MD with Bishop William McClean officiating. Where the interment will follow.